CO.STARTERS is a nine-week program that equips aspiring entrepreneurs with the insights, relationships, and tools needed to turn business ideas into action and turn a passion into a sustainable and thriving business. Each week, the group of entrepreneurs will tackle another aspect of building a business – from creating a lean canvas business plan, to driving marketing and sales and learning how to scale.
Local professionals will lead the training modules and facilitate the CO.STARTERS curriculum. These facilitators will rotate leading CO.STARTERS cohorts several times a year.  
Meet your Spring 2020 Facilitators: 
Anthony Andrews
Anthony is the former owner of Twenty23, a custom design bow tie and necktie brand in Lynchburg, VA. Anthony grew up in Lynchburg and attended E.C. Glass High School and then went on to graduate from Central Virginia Community College.  Currently Anthony is a Master Firefighter at the City of Lynchburg where he has served for the past 17 years. Anthony also works part-time at Peakland Preschool and is passionate about early childhood education; Anthony plans on opening his own preschool one day.  Anthony is a graduate of the Spring 2016 cohort of CO.STARTERS, and was recently trained as a CO.STARTERS facilitator in November of 2019. 
Jawansa Hall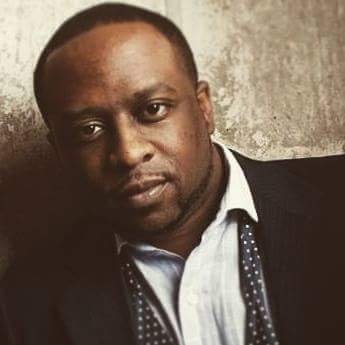 Jawansa is the owner and Creative Director of Blackwater Branding, a visual marketing company based in Lynchburg, VA. He also was the co-owner and Creative Director for Twenty23, a custom design bow tie company. Jawansa attended Virginia Intermont College where he studied graphic design.  Jawansa lives downtown and is active in the Lynchburg arts & culture scene. Jawansa was recently trained as a CO.STARTERS facilitator in November of 2019. 
The 2020 Spring CO.STARTERS cohort will begin on March 9th, the deadline to apply is January 31st. If you are interested in applying for the CO.STARTERS program, please visit https://www.opportunitylynchburg.com/co-starters/ if you have questions about CO.STARTERS, please contact Emelyn Gwynn Light at 434.845.7291 or EmelynGwynn@LynchburgVA.Gov
Click here to see a full list of our past CO.STARTERS Facilitators