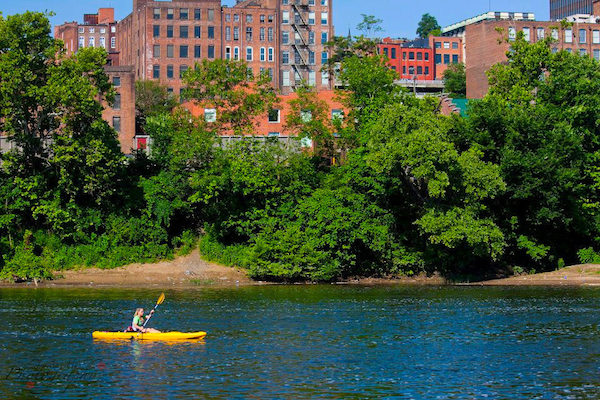 Lynchburg, Virginia was recently ranked #2 out of Kiplinger's top 12 cities in the United States to retire in. Other cities that ranked highly were Seattle, Nashville, Columbus, Austin and Greensboro. What do they all have in common? They're all beautiful places where retirees can lead healthy and happy lives. 
"We chose retirement destinations that are havens for healhy living," the article states. "With lots of opportunities to pursue an active lifestyle and great medical facilities."
The list was compiled based on a range of data points, including: quiet streets, trails, parks, golf courses, and easy access to hospitals and pharmacies. They were also looking for cities with good air quality, low crime rates and states that are tax-friendly or tax-neutral for retirees.
Here is an excerpt of the article by Kimberly Lankford published in Kiplinger: 
Lynchburg, Va.: A Great Small City for Retiring in Good Health
Lynchburg's natural beauty makes it easy for retirees to stay active. Located in the foothills of the Blue Ridge Mountains and overlooking the James River, the City of Seven Hills has more than 18 miles of urban trails for hiking, running and biking. Blackwater Creek Trail, for instance, hugs a creek and passes a waterfall and a historic train tunnel on its way through the city. Lynchburg was named the outstanding runner-friendly community by the Road Runners Club of America in 2011.
Just steps away from the Blackwater trail is Lynchburg's historic downtown, where 120-year-old warehouses are being renovated into everything from artist studios and lofts (two-bedroom units rent for about $1,000 a month) to galleries and restaurants. The Lynchburg Community Market is open five days a week and features a bustling farmers market and live music every Saturday morning. The Lynchburg Is for Locavores program spotlights fresh food from local farms.
Lynchburg is also home to several theater groups, a symphony and an opera company, and it hosts a series of riverfront concerts and arts festivals. The community has raised more than $16.6 million to restore the historic Academy Theatre on Main Street, which will be the marquee building for a busy arts center. With five colleges in town and several more nearby, opportunities for cultural, educational and athletic events abound.
Kids and grandkids can have hours of fun at the Amazement Square children's museum, a block from the river in a renovated Civil War–era building. And the whole family can enjoy the Lynchburg Hillcats, a minor-league baseball affiliate of the Cleveland Indians. Smith Mountain Lake, Wintergreen ski resort and the Appalachian Trail are all within an hour's drive, and Amtrak gets you to Washington, D.C., in 3 1/2 hours.
Health care centers around Centra Health, a nationally recognized health care system. Its flagship hospital specializes in cardiology, emergency medicine, orthopedics, neurology and neurosurgery.
Virginia doesn't tax Social Security benefits, but it does tax residents on their incomes, including federal and military pensions, at rates up to 5.75%. Residents 65 and older can deduct up to $12,000 per person, depending on their income.
Read the rest of the article here
{{cta('81b39a03-e98b-48db-ad57-77e2dd9c5492′)}}