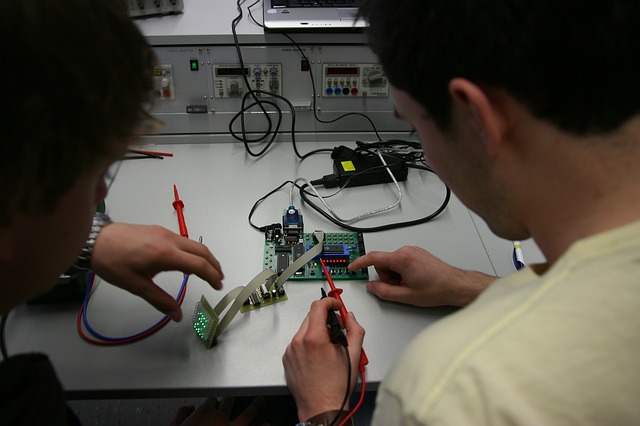 The Future Focus Foundation and the Region 2000 Workforce Investment Board (WIB) have teamed up to help encourage young people to pursue education and work opportunities in Science, Technology, Engineering and Mathematics (STEM) fields. This strategic partnership will help Lynchburg students be equipped with the skills they need to join Lynchburg's burgeoning technical industrial clusters, while preparing them for the future of employment. 
The foundation's STEM strategic planning process in 2014 collected information from communities to find out what needs to be done to encourage STEM education in the region. The planning process pointed to a need for more trained teachers, more technology in the classrooms, and better Internet access, among other needs.  
Larry Hatch, current Chairman of the Future Focus Foundation and President of AMTI, a Lynchburg manufacturing company shared, "Our purpose is to grow the workforce of the future. This makes collaborating with the Region 2000 Workforce Investment Board a natural fit. During 2014, the Foundation collected valuable feedback from the regional STEM stakeholders that will help us be an even more targeted and impactful organization moving forward."   
Current Focus
Moving forward, the Future Focus Foundation is focusing its strategic plan on helping students access STEM educational opportunities. To that end, in 2014, WIB and the Future Focus Foundation helped raise $57,740 for the XLR8: Lynchburg Regional Governor's STEM Academy, which helps local high school juniors and seniors take STEM courses at the Central Virginia Community College campus. The WIB and the Future Focus Foundation also helped find staff, volunteers, and funding for the robotics program for local youth. The robotics program, aimed at students ages 6-18, is considered one of the most successful of such programs in the state. It gives students the chance to work together in teams and apply technology and engineering ideas to hands-on projects.
The contributions made in 2014 will likely help local educators and youth for years to come. The organization also partnered with local camps and science fairs, including the Randolph College's Sci-Fest, MATHCOUNTS, Virginia's Youthful Engineers and Holy Cross's Coding Camp, and others.
What's Next?
Between 2015 and 2018, the foundation plans to encourage more communication between education authorities and the local businesses and industries that are in need of an educated workforce. The foundation will also continue to support local initiatives for encouraging STEM education while helping develop new courses and hands-on training opportunities.
{{cta('01ca2c5c-9242-4d34-924a-7a58009450ee')}}