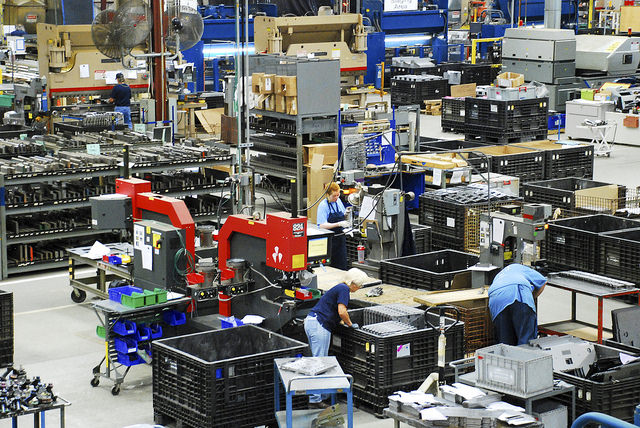 On October 2nd, manufacturers across the United States, Canada and Mexico will open their doors and unveil what manufacturing actually looks like. MFG DAY helps manufacturers connect with the public and future generations of skilled workers while clearing up any common misconceptions about the manufacturing industry. 
This year marks the fourth annual MFG DAY, and it's estimated that 2,000 events will take place in facilities across the country. Through educating the public, these businesses will begin to voice and address the collective challenges that manufaturers face, and find ways to overcome them to build a brighter future. 
Locally, the Small Business Development Center will host a MFG DAY event on October 2, beginning at 11 a.m. on the CVCC Lynchburg campus. Download the flyer for more information and to register. 
Interested in learning more? Host an event, or visit a Virginian manufacturer's event next month! 
Image: Porters Fabrication
{{cta('81b39a03-e98b-48db-ad57-77e2dd9c5492′)}}