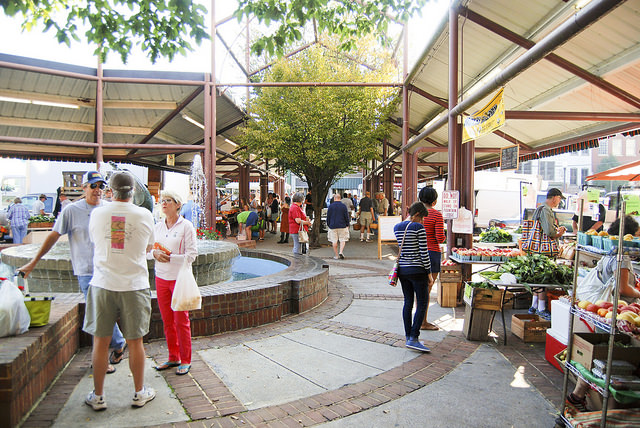 Buying local is a trend that is taking the nation by storm. Whether you have seen a decal in a storefront window, or a sign at the farmer's market, chances are you are familiar with the concept. The "buy local" movement's core mission is simple: it aims to encourage consumers to buy from locally-owned, independent businesses. Today, the number of groups promoting "buy local" campaigns total over 150 business alliances, and that number is steadily growing. In fact, many local markets offer "Small Business Saturday" deals and promote "Shift Your Spending" during the holiday season.
With local sales at an all-time high, it's safe to say that people are buying in to buying local. There are many long-lasting benefits that supporting local businesses has on both the economy and customer experiences. But, here are the top three reasons that these buying habits are here to stay.
1. Local Businesses Understand Local Audiences:
Local business owners are members of the community – just like you. They understand the nuances of local culture and find creative ways to contribute to the community while nourishing niche markets.    
2. Superior Customer Service:
Small business owners understand that without extraordinary customer service, buying local doesn't drive value for the customer or the business. Owners believe in their product, because they are personally invested in it. But, they also understand the importance of the community believing in the product as well. Without customers, there is no business. Local shop owners and employees help customers in the selection process and have strong attention to detail. They are extremely familiar with their product, which ultimately delivers an enjoyable shopping experience. 
3. Stimulating the Local Economy and Saving Jobs:
Modest changes in consumer spending habits can generate a substantial economic impact. Most of every dollar spent at a local business remains in the local economy. Small businesses are the backbone of the community. Aside from sales revenue, small businesses provide a large amount of jobs to the members of a community. According to Business Week, local merchants spend a much larger portion of total revenue on local labor to run the enterprise and sell the merchandise.
The "Buy Local" movement has achieved success through allowing small business owners networking opportunities with like-minded people, while educating consumers on the importance of buying local. The increase in locally driven sales across America are proof.
Forbes Magazine recently called the City of Lynchburg, VA one of the "Top 100 Best Small Places for Business and Careers. For more reasons to buy local, take a look at the Lynchburg Retail Merchant's Association. 
Are you interested in starting a new business in Lynchburg? Here are seven great local resources that will help build your business. 

Image source: Custom Made
{{cta('e65b0239-37c2-475e-a2f9-c387b8e9f6e6')}}