Charles Browne Fleet liked to create things. And he was good at it. When he opened the C. B. Fleet Apothecary in downtown Lynchburg, Virginia in 1869, he set out to develop unique and useful personal healthcare and beauty products for his customers.
One of Fleet's early creations was the formula for Chapstick that he sold to a friend for $5—not one of his better business decisions.
Phospho-Soda, the first personal laxative, also was a Fleet invention. This time C. B. Fleet kept the product and cultivated a thriving business that was to become Fleet Laboratories.
The company began as a manufacturer of enemas and douches. But it blossomed into one of the country's leading personal healthcare businesses. Today Fleet is a leader in the feminine hygiene, gastrointestinal care, and infant care markets. Well-known brands include Fleet, Summer's Eve, Norforms, Phazyme, and Boudreaux's.
The business that began modestly with one man and a vision has grown into a multi-million dollar company with close to 400 local employees and a global presence. 
Fleet has been around for a long time. But, the unique qualities that have made it successful are as relevant today as they were when C. B. Fleet opened the doors to his apothecary a century and a half ago.  
Here are four key ways that Fleet has continued to drive success over the years: 
1. Innovation
Without Charles Fleet's creative mind and his talent for giving his customers the healthcare products they desired, Fleet Laboratories wouldn't exist.
The company has continued that spirit of innovation by introducing new products under its well-recognized brand names, and also by identifying market niches that blend nicely with its strategy and product lines.
2. Specialization
C. B. Fleet focused on the areas he knew best, identified the needs of his customers, and developed products to meet those needs.
Fleet Laboratories is a more diversified company than C. B. Fleet likely could have imagined. But it hasn't strayed far from its personal healthcare roots. The company continues to concentrate on markets where it has the deepest experience and offers the most value to customers. That strategy has worked, and worked well.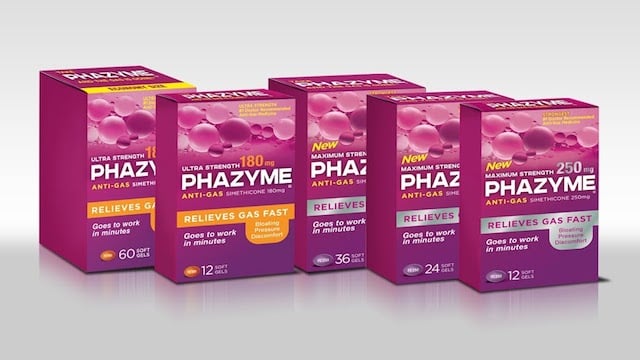 3. Growth
Fleet began as a local business and, for a while, C. B. Fleet was content serving his Lynchburg customers. But he was later convinced to expand into surrounding communities.
As the business grew, so did its portfolio of products and its reach. Today Fleet Laboratories serves customers all across the United States and in dozens of countries around the globe.
4. Employee Loyalty
Fleet also began as a family business. Those values—and that informal atmosphere—are still evident today. Many employees have remained at the company for most or all of their careers: the average length of service is 12 + years. They stay because Fleet recognizes and appreciates the work they do.
In return for their loyalty, the company provides excellent benefits and a profit sharing plan that lets employees share in its success. Fleet has made profit sharing payments for 68 years in a row and counting, which must be some kind of a record. 
It just goes to show you that you don't have to be large, impersonal, and big-city- based to be successful; and that sometimes an old dog can teach all of us new tricks.
{{cta('470752f4-3ca8-4f71-b880-dc5b69a04790')}}