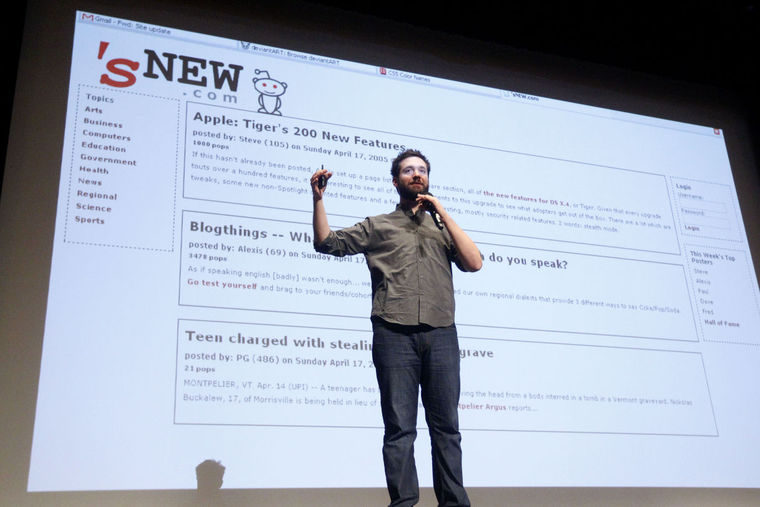 Last month, we attended the 4th annual Tom Tom Founders Summit in Charlottesville. Focused on discussing topics related to entrepreneurship and business growth, the conference was full of thoughtful and inspiring stories about the challenges, breakthroughs and hard lessons learned while building a successful business from scratch.
TOM TOM speakers included:
Here are some of the key takeaways:
1. Conscious capitalism business models drive value
Raj Sisodia, author of Conscious Capitalism and renowned business professor, clearly demonstrated the power of stakeholder theory in his presentation. Stakeholder theorists believe that, when you prioritize the well-being of your stakeholders instead of just monitoring your bottom line, your business is more likely to thrive. This method of forming mutually beneficial relationships and fostering open communication with your customers, investors and suppliers, also translates into effective management. 
Selfless and enthusiastic leaders are more likely to succeed than ones who adopt a "command and control" leadership style, which invokes negative psychological drivers for productivity. Sisodia argues that a workplace culture that is built on mutual love, care and fun – instead of fear and stress – improves productivity, cuts costs, and builds trust with your stakeholders. 
2. It pays off to invest in your employees 
During his powerful presentation on how his, now nation-wide and publicly-traded company, has grown over the years, Kip Tindell nodded to the power of employee satisfaction. His reasoning? Happy people are able to help others and build a happy community. "When you take care of your employee more than anyone else, then your customers and shareholders also win," commented Tindell. 
So, how does The Container Store keep its employees happy?
Tindell pays his employees 50 – 100% more than the industry standard for their role
The Container Store invests 263 hours of training into each employee, which helps them build their skills and confidence
Employees receive outstanding benefits and opportunities for professional development
The hiring process is tedious. Tindell makes sure that each employee is the driven, positive, smart and the perfect fit for The Container Store family. His reasoning? "One great person is just as productive as three average employees." Hiring selectivity allows the Container Store to streamline its labor costs, while still paying its employees much higher wages. 
3. You really can do it 
Alexis Ohanian, Reddit cofounder, was extremely optimistic and encouraging towards other entrepreneurs. He full-heartedly believes that if you have something that you are passionate about, there is a way to share that with the world. The key is to find something that you love. "Wherever you are, take what you have and go start something," Ohanian advises entrepreneurs.
4. Be aware of your company's wake, and make a positive impact
A lot of people have ideas for non-profits – ways in which they can help the world become a better place. But, instead of starting a non-profit, Tom Tom speakers recommend finding a way to contribute to the same cause within a profitable context. TOMS' one-for-one philanthropic sales model is a good example of conscious capitalism and corporate social responsibility in action.
5. Lynchburg Talent Highlight: Fashion Mogul Becca McCharen
The conference also invited a local entrepreneur, former colleague, and creator of avant-garde fashion line CHROMAT: Becca McCharen. McCharen studied at UVa and then moved back home to Lynchburg to work in city planning. This is when she started to design clothing in her spare time. Eventually, people around the world began buying her clothes online and she moved to New York City to pursue a career in fashion. Today, her clothes are featured in fashion magazines and are worn by Madonna, Lady Gaga, Nicky Minaj and Beyoncé.
Image source: Daily Progress