Lynchburg's expanding businesses are making a big impact in Central Virginia. Lynchburg has over 3,100 businesses that boast a combined $2 billion in annual sales from a quarter of a million local and visiting consumers. Additionally, nationally acclaimed businesses such as Pacific Life, Genworth, and Frito Lay, all have sizable local branches that operate here. With this growing commerce, many of our forward-thinking residents, now successful entrepreneurs, are contributing to the regional marketplace. Read below to learn from our profitable local business owners and their stories of success as well as their advice for future entrepreneurs.
Dave Poole- Owner of The Depot Grille
The Depot Grille is one of Lynchburg's most beloved restaurants. Settled in the historic railroad depot on the riverfront, The Depot Grille is an American eatery and bar that serves fresh fish and great steaks. After the success of the original Depot Grille, founded in Staunton, Virginia in 1989, Dave Poole came to Lynchburg to expand his growing restaurant business. After he discovered the vacant railroad depot, he knew it would be the perfect fit for his Lynchburg location.
When it comes to being an entrepreneur, Dave Poole offers this advice, "…The toughest part about being an entrepreneur is to stay on target, be focused, and organizational skills. And it's really important not to gravitate towards the fun stuff. The fun stuff is the passion that got you into the business. But you have to remember that you have to run the business as well. So don't just do the fun stuff."
Today, Poole, along with The Depot Grille, support the community from sponsoring local softball teams to sponsoring E.C. Glass' musical program. When he reflects on why Lynchburg is the city of opportunity he explains that, "…[Lynchburg] is moving forward with a dynamic future to repurpose buildings and open up to the business community to bring exciting new ways for commerce and a healthy happy place to live."
Tulane Patterson- CEO of Generation Solutions
Generation Solutions started out of a desire to offer an important community service. Tulane
Paterson, a Lynchburg native, worked his way up from a security guard at a retirement community to an upper management position. However, after thorough research on senior care, he discovered a startling fact, "…95-98% of seniors want to stay at their home." This is what prompted Patterson to start Generation Solutions. Generation Solutions provides in-home geriatric care through professional and attentive caregivers.
When asked what he would suggest to an individual looking to start a business in Lynchburg, Paterson had this to say, "….There are several things I would tell somebody who is starting a business in Lynchburg, Virginia. One is to start a business, to have the courage to do it. If you have a dream take that step and do it. The other thing is because it's a small community, we, all of us, we work together to help you get started and be successful in a manner that not only benefits not only you but benefits the whole community."
Dan Hague- Owner of Rise Up Climbing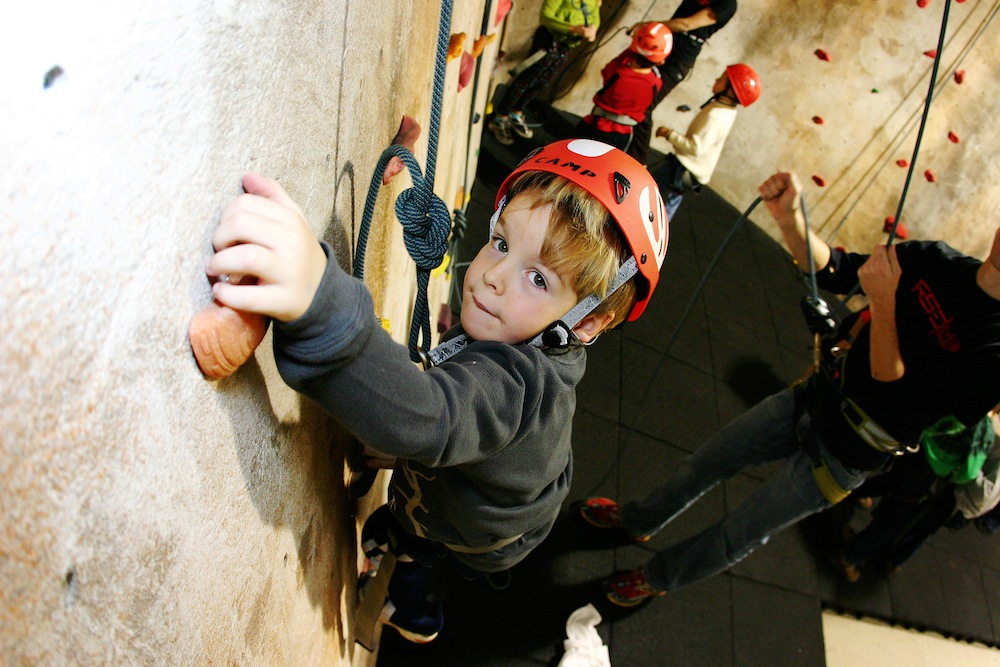 When Dan Hague moved to Lynchburg, he noticed something missing, "…there was no [rock] climbing here. And that just wasn't going to do." Hague is a multi-talented entrepreneur whose accomplishments range from a renowned climbing theorist and instructor, to owner of several businesses throughout D.C. and Virginia. He operates multiple businesses here locally. One of them is Rise Up Climbing, an indoor rock climbing facility. One unique challenge Hague faced during the construction of Rise Up Climbing was finding a building to accommodate a forty-foot climbing wall. After not finding a building that could properly host this need, he modified an existing building with the approval of proper zoning and government channels. Now, Rise Up Climbing is one of Lynchburg's best recreational facilities and offers youth summer camp programs as well as interactive classes.
Since Dan Hague operates multiple businesses around the region, here is what he had to say about why he chose Lynchburg, "… Lynchburg is the city of opportunities for a couple of reasons. First, there is a really nice working relationship between business owners and the city. Second, property is inexpensive in the downtown, and it's about to experience rapid growth and redevelopment." He also offers the advice for future local business owners, "…A piece of advice for opening a business in Lynchburg, watch your cost and don't overbuild."
If you are ready to start your dream business in Lynchburg, now is the perfect time. Our growing population and economy all indicate a prosperous future for Lynchburg. If you would like to know more information or need help getting started in Lynchburg, you can request a meeting with our team today!