Between June 2nd – 4th, hundreds of local business professionals gathered downtown at the Riverviews Artspace to celebrate the city's first Lynchburg Innovation Week. The 3-day event featured a wide range of learning and networking opportunities. Hosted by the Lynchburg Economic Development Authority, Lynchburg Innovation Week was organized by Cities Reimagined, which develops innovative economic development strategies and programming.
"Lynchburg Innovation Week was three days of interactive content and experiential learning that brought many new faces into the Riverviews Artspace to experience Lynchburg's economic development strategy in a personal, conversational way," said Alex Johnston, founder of Cities Reimagined. "We hope to continue providing opportunities for our entrepreneurs and local businesses to connect with one another and share their knowledge in meaningful ways."
Keynote presentations and workshops were provided by local businesses, including a Creative Design Workshop with developers from 18F, a screen-printing workshop through Vector Space, and a coder meetup organized by eDocument Solutions. 
"Lynchburg Innovation Week is just one of the many examples of our city's drive for excellence – both through encouraging entrepreneurship and innovation," said David Garza, Application Developer at eDocument Solutions and Lynchburg Innovation Week presenter. "eDocument Solutions is a proud partner. We strive to help businesses of all sizes overcome everyday business process obstacles through innovation."
The opening night's events also featured local entrepreneurs who completed the CO.STARTERS curriculum. After pitching their business concepts, five local startups received Community Business Launch Grants valuing $40,000: The Craft Crucible, Good Karma Tea and Wellness, Mrs. Joy's Absolutely Fabulous Treats, Benny Scarpetta's, and Golf Park Coffee Co.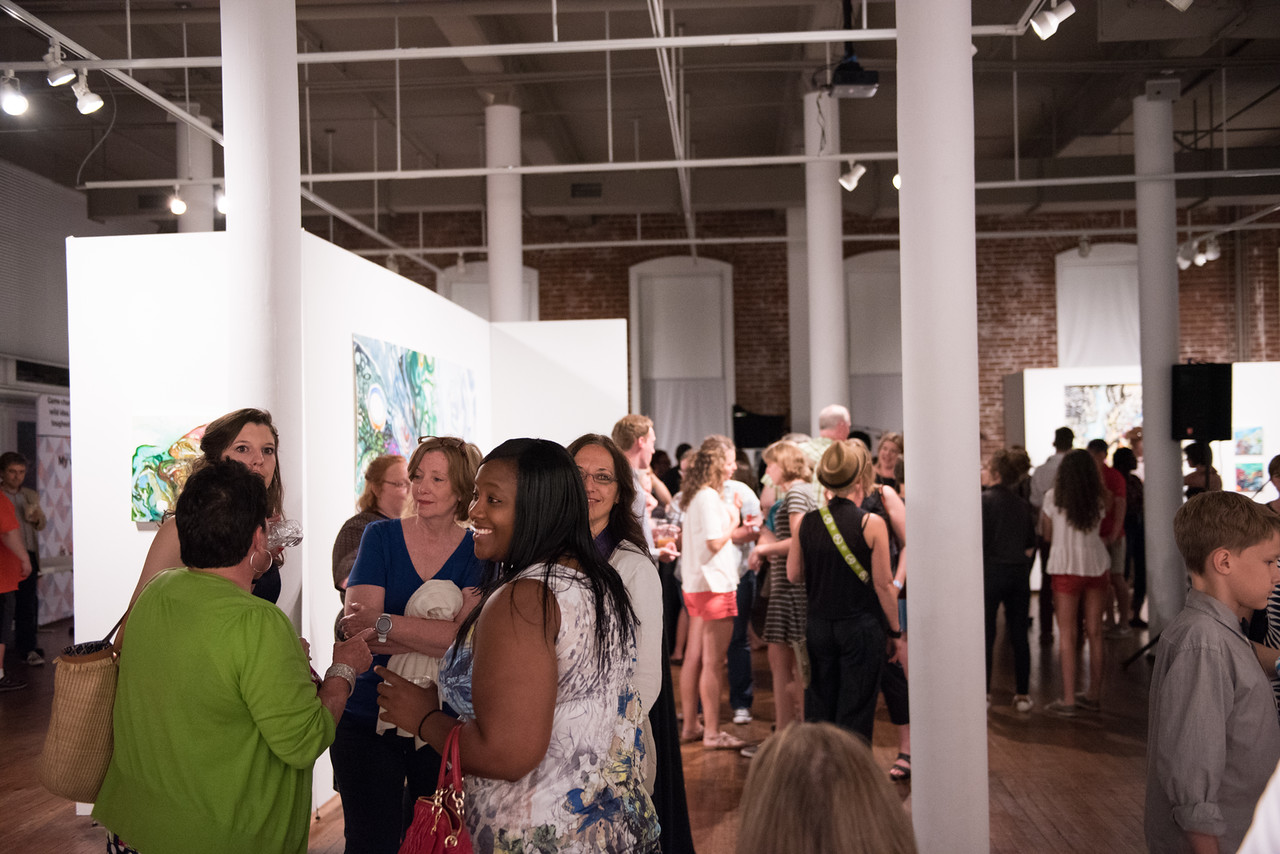 Attendees also enjoyed fresh food and coffee provided by local vendors, and live music on Friday night from Cabell Street Collective.
Several local businesses and organizations worked together to make Lynchburg Innovation Week a success, including:
To learn more about the Community Business Launch winners, stay tuned on our blog for monthly updates featuring the winners. Starting with: Cameo Hoyle and Good Karma Tea & Wellness.