Local entrepreneurs and winners of the $10k INOV8 grant tell their story
A little over two years ago, Carl and Mary Matice started selling homemade chocolate at Lynchburg's community market on Main Street. What began as a passionate hobby and a part-time job for Mary, quickly turned into a budding local business: CAO Artisan Chocolates. 
"We sold out of the market downtown for just over a month, until we realized that we could live on that income alone," commented Carl, CAO's co-owner.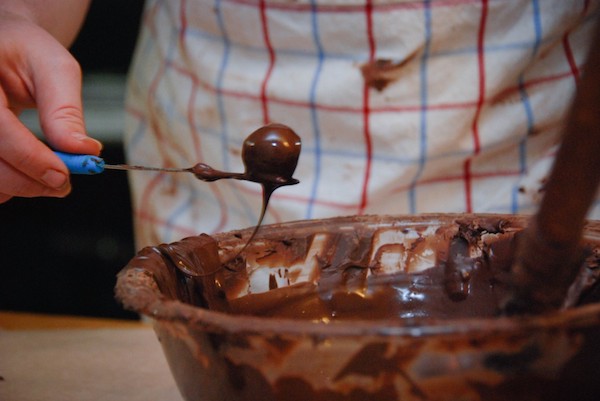 They knew they had a profitable idea and a good product – but how were they going to get their business off the ground? Here are the steps that they took: 
Licensing: First, they contacted us at the EDA and went through the appropriate business licensing steps. If you're at this stage, you should find our Guide to Starting your Business helpful. Here, you will learn how to start a new business in Lynchburg, Virginia.
Location: Started looking for an ideal storefront space in downtown Lynchburg. In the meantime, they set up shop temporarily in a Bedford café. After less than a year, we were able to connect them with the owner of their current storefront space on Main Street (see below).
Business Planning: We recommend contacting the Small Business Development Center. They're a great resource for accessing practical training and getting help with building out a successful business strategy.
Funding: Although CAO didn't end up taking any business loans, we made sure that they were aware of Lynchburg's Revolving Loan Fund and other financing and grant opportunities. Carl and Mary ended up applying for the $10,000 INOV8 grant opportunity and won. This grant is awarded to small businesses that have an innovative way to draw tourists and create jobs here.

With one year under their belts, Carl and Mary's business is steadily growing. They're using the INOV8 money to focus on packaging their chocolate and distributing through wineries and health food stores nationally.
CAO is just one example of a successful business that started in Lynchburg, Virginia, and continues to grow here. If you have any questions about how to get your start-up off the ground, we're happy to help! 
Image source: CAO