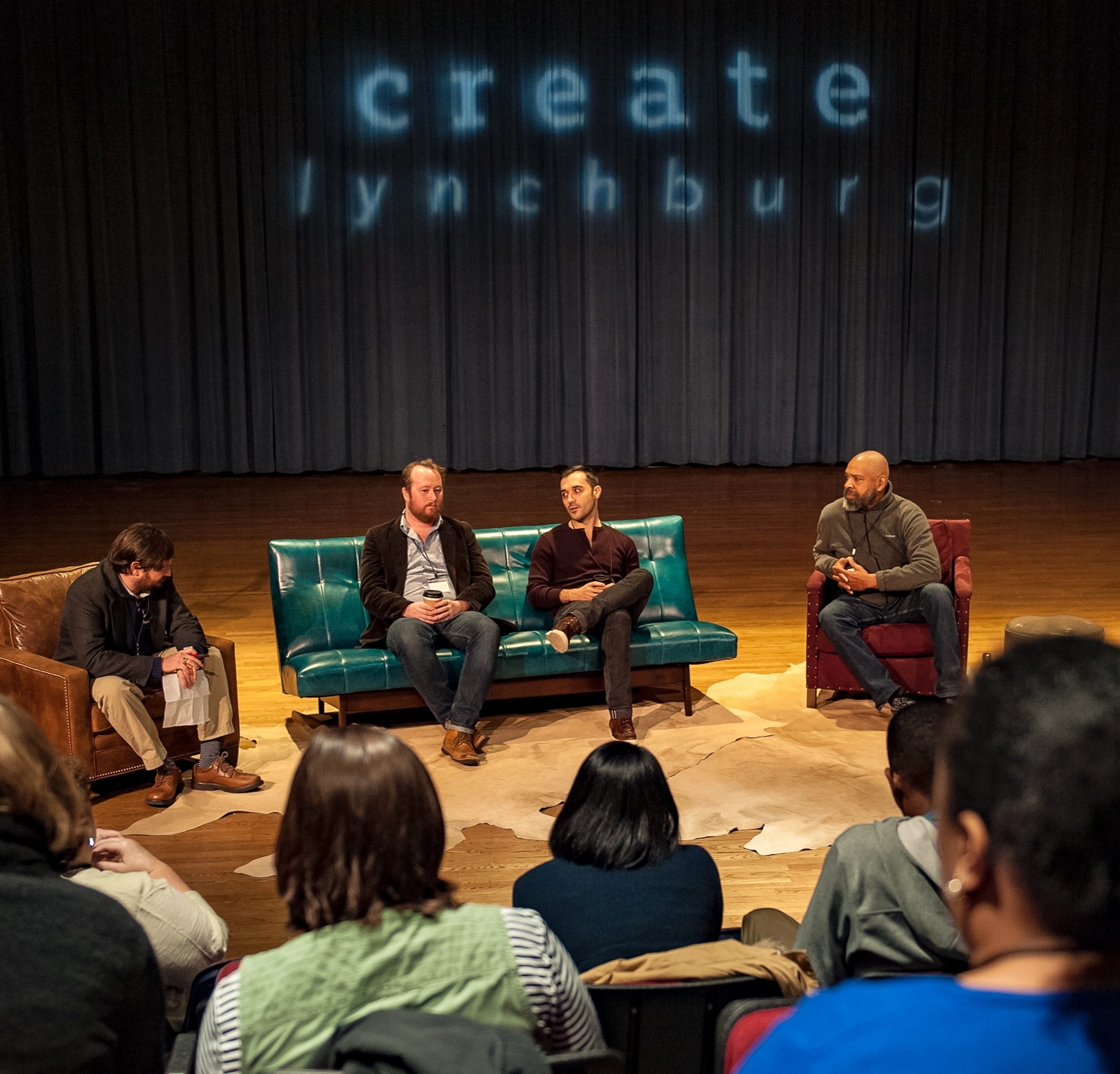 The City of Lynchburg, in partnership with the Small Business Development Center at CVCC and the Academy Center of the Arts, hosted the first Create Lynchburg conference on January 27-28, 2017. The Create Lynchburg conference convened more than 75 arts entrepreneurs for a weekend of workshops, panel discussions and speakers.
On Friday, fourteen creative entrepreneurs kicked off the weekend of networking and learning with a CO.STARTERS workshop. CO.STARTERS is a program that equips aspiring entrepreneurs with the insights, relationships, and tools needed to turn business ideas into action and turn a passion into a sustainable and thriving business. In a facilatiated discussion, participants shared ideas for businesses that they have started or plan to start in Lynchburg and worked through a business canvas. Learn more about CO.STARTERS. 
On Saturday, participants gathered bright and early for a full day of panel discussions. Panels tackled the skills you need to market and operate a creative business, including protecting intellectual property, marketing to the best customer base, working with galleries and art shows, branding for musicians, dancers, and actors, launching a creative food business and others. Panelists included artists, arts management professionals, and other industry experts. See the complete list of speakers. 
At noon, Jay Dick, Senior Director of State and Local Government Affairs at Americans for the Arts, gave a keynote address about the economic impact and value of arts in our community. Jay discussed how the arts play a critical role in the local economy and gave pointers on how the creative community can engage local and state officials to advocate for increased support. 
Many thanks to sponsors and vendors Nomad Coffee, Charley's, Pacific Life, Moore + Giles and About 90. 
For more information or to stay updated on plans for next year, please visit createlynchburg.org. View the full photo gallery from the conference here.