Welcome to the City of Opportunity: Lynchburg, Virginia! With over 4,700 businesses ranging from traditional mom-and-pop shops to high-growth small businesses to headquarters of global corporations, Lynchburg is the commercial, cultural, entertainment, and retail hub of the Central Virginia region. 
If you are looking for a city with limitless growth potential for your new business, you have found it. Businesses and people prosper here.
Here are 7 resources for starting a business in Lynchburg that have helped thousands of businesses flourish: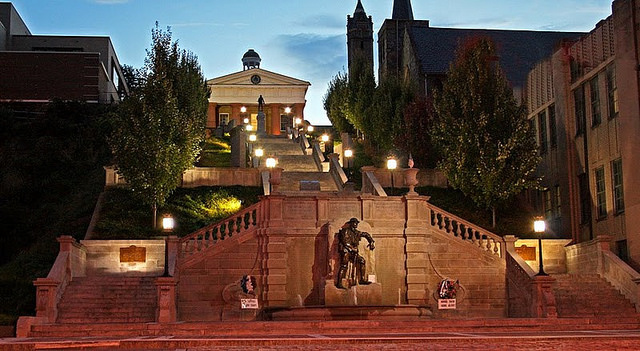 Located at 900 Church St. in downtown Lynchburg, the City offers information about everything from city population and demographics to how to obtain a business license.
The Lynchburg Business Development Center exists to help grow your business – whether it's already established or still in initial stages of development. BDC staff can assist your business through seminars and workshops and help with loans and grant opportunities. Physical incubator space is also available at the BDC.
The Small Business Development Center – Lynchburg Region, is another great resource. Also offering business consulting and training sessions, this SBDC is offered to businesses in Lynchburg, Amherst, Appomattox, Bedford and Campbell Counties. With upcoming events and training modules always on the schedule, there are many opportunities for you to learn the ropes of owning and running a business in Lynchburg.
Our local chamber of commerce is the region's largest business association. It provides professional development and networking opportunities while offering an award-winning program for entrepreneurs and business owners through "Leadership Lynchburg."
The RMA educates consumers on the importance of buying local products, while connecting and promoting local businesses. They also offer helpful resources to their members including marketing consultations, networking opportunities and educational workshops.
As of 2008, this organization has provided business counseling to over 180 clients. They offer personal business counseling, workshops, financing and business health checkups; business tools, business plan templates, and publications are available at the Lynchburg SCORE office. The Lynchburg SCORE office is located at the Business Development Center.   
If your business is located in Downtown Lynchburg, DLA can assist you with marketing and promoting your business through their website and special events. Contact them to help be apart of their mission to build a bigger, more vibrant commercial district downtown.
Since 2000, Lynchburg's population has grown rapidly. We now have a large community of engineers, healthcare workers, students, business owners and financial professionals who have helped to build and expand our economy over the years. Join this community by using some of our local resources to help you launch your business and thrive in Lynchburg.